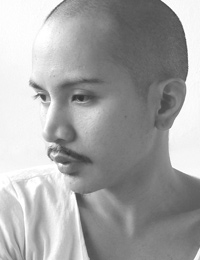 Bangkok-based graphic designer, illustrator, type designer and teacher who founded Design Reform Council in 2005 and Hello I am JK in 2014
JACKKRIT ANANTAKUL is a graphic designer known for his colorful and humorous illustrations and experimental typography. After establishing an offbeat studio in Bangkok called Design Reform Council, he went on to become a senior art director at  YouWorkForThem a multi-awarded company based in the US and Bangkok.
Now with a studio of his own, Jackkrit is able to implement his belief that design should always be focused on the key message, and that good work works by itself. His work is sought after by clients all over the world, from Wallpaper* in Thailand, Kult3d in Singapore, Ubies and Uniqlo in Japan to Desktop Magazine in Australia and Monocle in the UK.